I am testing 4.3 SP02 Patch 7. For the most part things are working. However, I seem to have hit a snag using events in a schedule. I cannot see any events when scheduling a report from the BI Launchpad.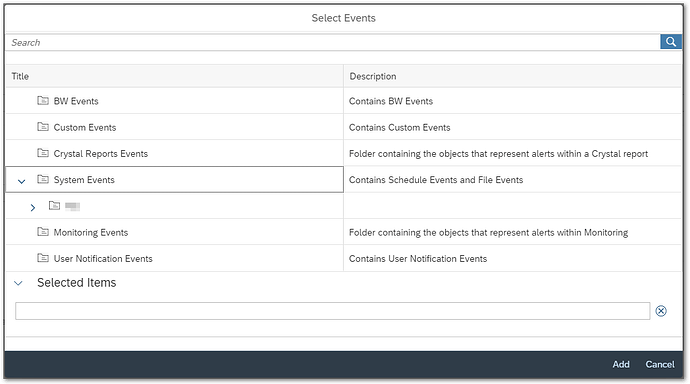 They are there. Here you can see them in CMC.
I can also see them when setting up a schedule from the CMC.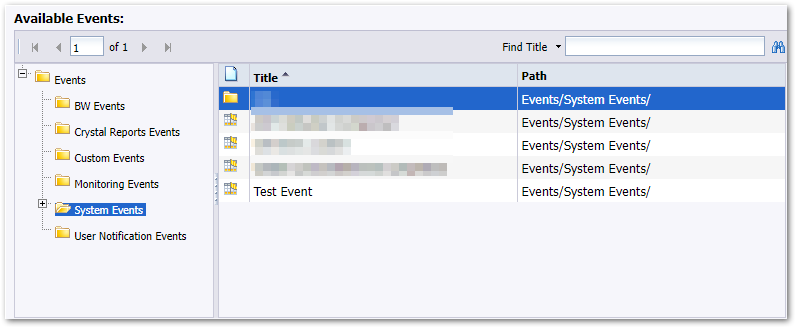 And yes I am logged into the BI Launchpad and CMC as the same user. Back in the BI Launchpad I can find and select an event if I search for it.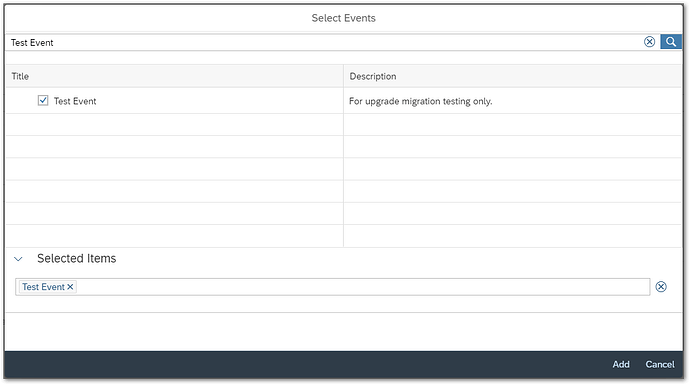 So this seems like some sort of rights issue. Any suggestions?
Thanks